Whole House
Whole House Water in Charleston, SC
Have you ever wished you could get bottled water taste right from your tap?
It's easy when you install a whole house water filtration system in your home. Let Pinckney Water Treatment show you how to transform the drinking water at your home in Charleston, Hilton Head, Bluffton, and surrounding areas of the South Carolina Lowcountry.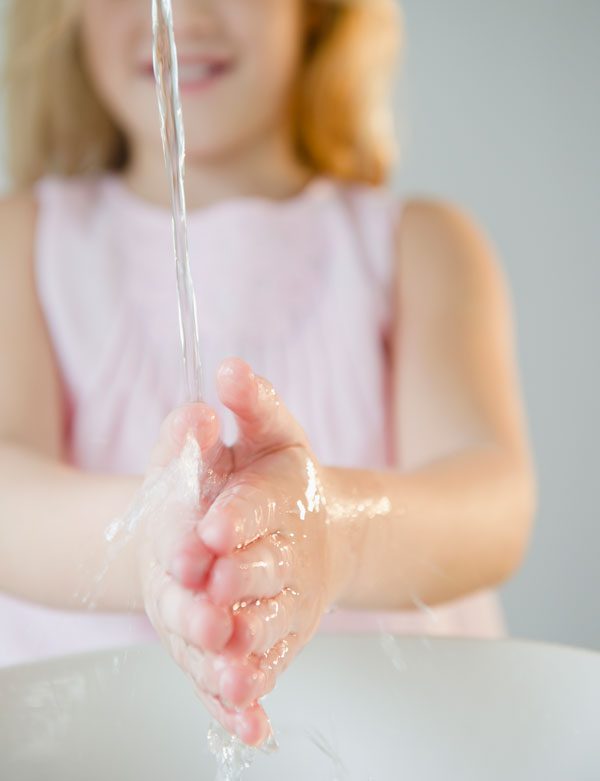 We sell, install and service commercial-grade water treatment systems for residential customers
We offer a written guarantee on all of our work so you'll never have to worry. Our pricing is competitive, too. When you factor in the money you'll save buying bottled water and the personal service you'll receive, these systems are well worth the investment.
We consult with every customer before installing a water treatment system in order to recommend the right model for you. We represent top brands in the industry like CSI and Water-Right. Whether your main concern is finding a water softener or improving the taste of your water, we've got a solution for you.
Service You Can Count On
Pinckney Water Treatment is backed by over 100 years of service to the Charleston County, SC area. Our parent company, Pinckney Well Drilling, is the oldest water well drilling company in South Carolina. You don't stay in business that long unless you're doing something right!
We take pride in providing the absolute best service possible to our customers. Our courteous, professional staff believes in taking care of every customer from the first phone call to our office. Whether we're answering your questions about whole house water filtration systems, providing you a custom in-home estimate, or showing you how to take care of your system, you'll know your satisfaction is a priority for us. We believe that when you do business with us, you've made a friend.
What are the benefits of a water treatment system?
It goes without saying that better water quality makes a difference in your life. You've probably had water that wasn't purified. Maybe it smelled or tasted like chlorine. That's not exactly pleasant. But it goes much farther than just your drinking water. In fact, there are many benefits that come along with having a water treatment system in your home in Charleston, Hilton Head, Bluffton, Johns Island, Kiawah, and Lowcountry SC.
Water filtration systems can totally change the way you view the water in your home. For starters, a whole house water filtration system is convenient. You'll only have one system to maintain and one filter to change. Over time, you'll save money and effort.
These systems don't just purify your water to improve the taste of beverages and food. They also act as water softeners. That means your skin and hair will feel softer after you bathe. Your soap, shampoo, and laundry detergents will lather up and clean better. You'll also notice that small appliances like coffee makers will last longer thanks to reduced mineral buildup.
Why are our systems the best?
If you're ready to make your home's water the best it can be, there's still more you need to know. Not every water filtration system is the same. Here at Pinckney Water Treatment, we take care to use only the best systems on the market. Here are some specific reasons why you should choose us to install your system:
Service longevity: When you choose Pinckney Water Treatment, you're getting service that's backed by some of the best in the business. Our family has worked with water for over 100 years. That puts us among the most knowledgeable people in our industry. You'll have the satisfaction of knowing that we'll give you our honest recommendation for which system would be best for your home. We'll install your water filtration and water treatment products with accuracy and precision. And if you ever have any problems, we'll stand behind our work and make it right.
Commercial grade products: It's true that you can go to a home improvement store and buy a water filtration system. However, you'll get what you pay for. Choosing to work with a professional water treatment company means you have access to commercial grade products. These systems deliver better results and last longer than anything you'll be able to buy on the market. Plus, they're backed by our professional service.
Top manufacturers like CSI & Water-Right: We work with the best brands in the business to make sure our customers get the widest selection and highest quality equipment available. These companies are at the forefront of new developments in water filtration and are constantly looking for ways to make water treatment even better. You'll also have peace of mind knowing that you've got a product that's got the backing of these industry leaders.
A variety of models to choose from based on your particular needs
Choose Us For whole house water systems
Our phones are answered 24 hours a day, seven days a week. You'll always feel like a priority when you work with us. Call today to learn more or to request an estimate. Our service area includes Charleston, Hilton Head, Bluffton, Kiawah Island, Seabrook Island, Johns Island, James Island, Daniel Island, Ravenel, Cottageville, and surrounding areas of Lowcountry SC.
Address
123 Ridgecut Rd.
Early Branch, SC 29916