Pinckney Well Drilling
Professional Well Drilling Contractors
Established 1898, Serving Businesses and Homeowners in the Coastal Areas of South Carolina and Georgia
We Specialize in Commercial Well Services
Pinckney Well Drilling & Geothermal offers a comprehensive range of commercial well services tailored to meet the diverse needs of businesses and organizations. Our expertise encompasses the entire spectrum of well-related solutions, including well drilling for fresh water sources, irrigation wells to support agricultural needs, and geothermal wells that harness the Earth's renewable energy for sustainable heating and cooling systems.
We go beyond just well construction, providing top-notch water treatment and filtration solutions to ensure the purity and safety of your water supply. Our capabilities extend to the installation and maintenance of pump stations and surface water pumping systems, ensuring consistent water distribution.
Our dedicated team is at your service for fast and efficient repairs, ensuring that your commercial well system operates at peak performance. With Pinckney Well Drilling & Geothermal, you can trust in our commitment to delivering reliable and environmentally responsible water solutions for your business.
We have been IGSHPA certified since 1993. IGSHPA is the International Ground Source Heat Pump Association, which was established in 1987 to further the development of ground source heat pump technology at the local, state, national, and international levels. Our entire staff has been trained and certified for any and all geothermal installations.
Pinckney Well Drilling is a licensed general contractor. Being a General Contractor means that we can design and contract a project without having to hire subcontractors. This gets the job done faster and cheaper by going through one company instead of multiple.
Licensed • Bonded • Insured
Pinckney Well Drilling and Geothermal offers the same quality of service to all of our water well drilling clients, whether residential, commercial, or municipal. We are licensed, bonded, and insured, and we abide by all governmental permitting and DHEC regulations. We hold a SCDHEC wastewater construction and installers B license.
Don't Settle For Less
Our Services
Well Drilling
Whether you need commercial well drilling at your place of business or residential well drilling at your home, Pinckney Well Drilling and Geothermal is here to do the job for you. From geothermal wells to agricultural wells, no job is too big or small for our expert well drilling contractors.
Water Filtration
Pinckney Well Drilling and Geothermal offers an analysis of your well water. With our water filtration service, we ensure that the necessary corrective measures are taken to mitigate any cloudiness, sediment, odors, etc. that may be present in your water.
Pump Station & Surface Water Pumping
Our team of experts is certified to design, install, and service all major brands of water pumping equipment.
We Are South Carolina's Oldest Water Well Drilling Company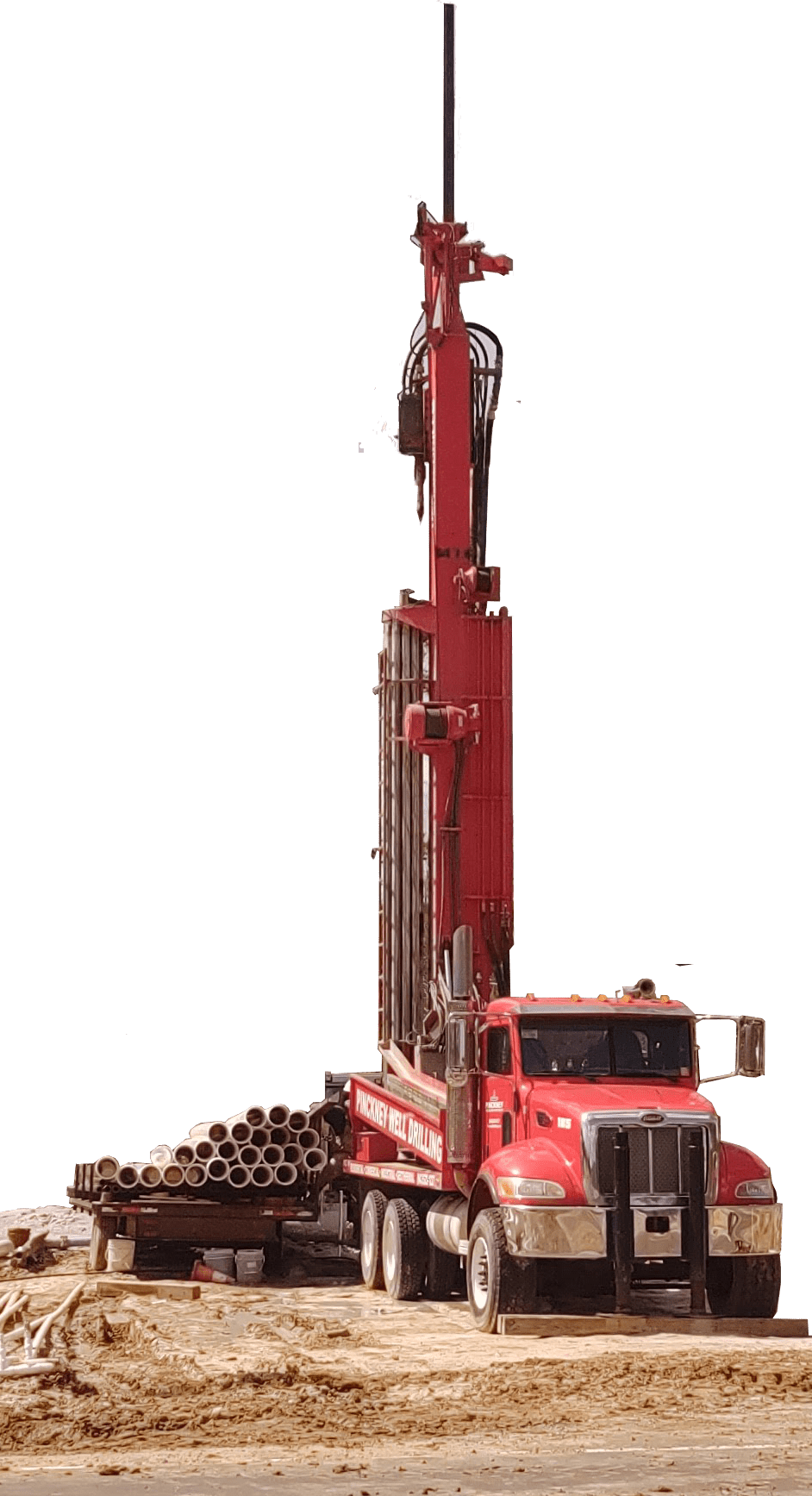 Call The Experts
Service & Repair
Our experts provide services to ensure wells are kept in great condition year after year. Don't hesitate to call on Pinckney Well Drilling and Geothermal for all of your service and repair needs.
Emergency Service
Preventative Maintenance
Pump Sales & Repair
Remote Monitoring
Design & Engineering
Permittance & Compliance
Well Logging & Camera Services
The Carolinas and Georgia
Well Drilling for the Southeastern U.S. Since 1898
Pinckney Well Drilling and Geothermal is South Carolina's oldest water well drilling company. We've provided service to coastal South Carolina, Georgia, and North Carolina since 1898. Our longevity is due to one simple fact: We provide a quality product at a reasonable price. We're proud of the reputation for honesty, quality, and dependability that our customers have come to expect.
We began our business in the Lowcountry by providing safe, pure drinking water from deep water aquifers. We've since grown to provide commercial well drilling services for small businesses to large enterprises. We now also drill geothermal wells. We provide pump maintenance and pump repair services, too. We hold a Master Well Drillers License, which allows us to offer this variety and quality to our clients in Beaufort, Bluffton, Walterboro, Hilton Head Island, Charleston, and surrounding areas of South Carolina.
Our Clients
We have performed geothermal installations and/or well and pump services for the following clients:
Marine Corps Air Station, Beaufort, SC
Parris Island Marine Corps Recruit Depot, Parris Island, SC
Charleston County, SC
City of Tybee, GA
Savannah Wildlife Refuge Center, Savannah, GA
Town of Hampton, SC
SC State Prison at Wateree, SC
State of SC Highway Department
Holder Construction – Sea Island GA
Coosaw Farms – Lands End SC
The Greenery – Beaufort, Bluffton, Hilton Head, Charleston SC, Savannah GA
City of North Charleston, SC
Lipman Produce – St. Helena SC
Allen Patterson Residential
Patterson Construction
Brightview Landscape – SC, GA
Southern Palmetto Landscape
IMC Resort Services – Beaufort, Bluffton, Hilton Head, SC
Coastal Resort Management – Beaufort, St. Helena SC
Beaufort Memorial Hospital – Beaufort, SC
Community Bible Church – Beaufort SC
St Gregory Catholic Church – Beaufort, Okate, Bluffton SC
The Town of Bluffton SC
The Town of Port Royal SC
The Haven at New River – Bluffton SC
Tanger Outlet Center 1 and 2, Bluffton SC
Sun City Hilton Head Community Association
Orange Grove Plantation, LLC- St Helena SC
Palmetto Dunes – Hilton Head SC
Shipyard Plantation – Hilton Head, SC
Bray's Island Plantation & Residents- Sheldon SC
Bray's Island Realty – Sheldon SC
Roger Woods Foods – Savannah GA
Standard Concrete Production – Savannah GA
Beaufort County Schools
Charleston County Parks and Recreations
Beaufort County Facilities Maintenance
R & L Carriers – Yemassee SC
Riverfield Plantation- Yemassee SC
Old Dominion Freight Line- Savannah GA
Great Dane Trailers – Savannah GA
Beaufort Academy
Regions Bank – Beaufort SC
Grayco – Lady Island, Bluffton SC
Elliot's Sawmill – Estill SC
Oakwood Homes – Moncks Corner, Charleston, Beaufort, Bluffton SC
Clayton Homes – Beaufort County
Lightsey Brothers – Bluffton SC
Grove Point Plantation – Savannah Ga
ACE Basin Earthworks, LLC – Point South SC
Beaufort Rental
Bellview Busness Park – Port Royal SC
Bonny Hall Plantation – Yemassee SC
BPG Landscape Design & Construction, Beaufort, Bluffton SC
Celadon, LLC
CGBS Residential
Colleton River Plantation- Bluffton, SC
Beaufort County Adult Center
City of Beaufort, SC
University of South Carolina, Pritchards Island, SC
Technical College of the Lowcountry, Beaufort, SC
City of Stockbridge, GA
Magnolia Gardens, Charleston, SC
Kiawah Island, SC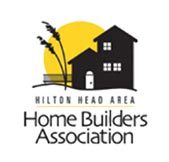 We hold an "A" License in Water Distribution and Waste Water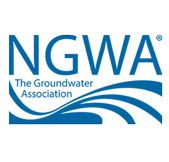 Thomas Bradham currently serves on Board of Directors of SC Ground Water Assoc.; Larry Bradham is past president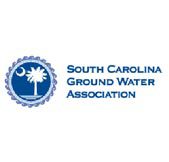 SC-Licensed Mechanical Contractors for HVAC, Plumbing, Electrical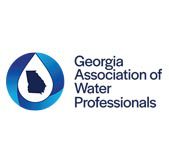 We hold an "A" License in South Carolina and Georgia for Well Drilling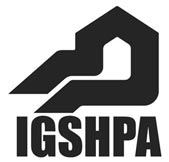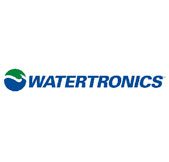 We are a Pump Service Network Provider and Pump Station Distributor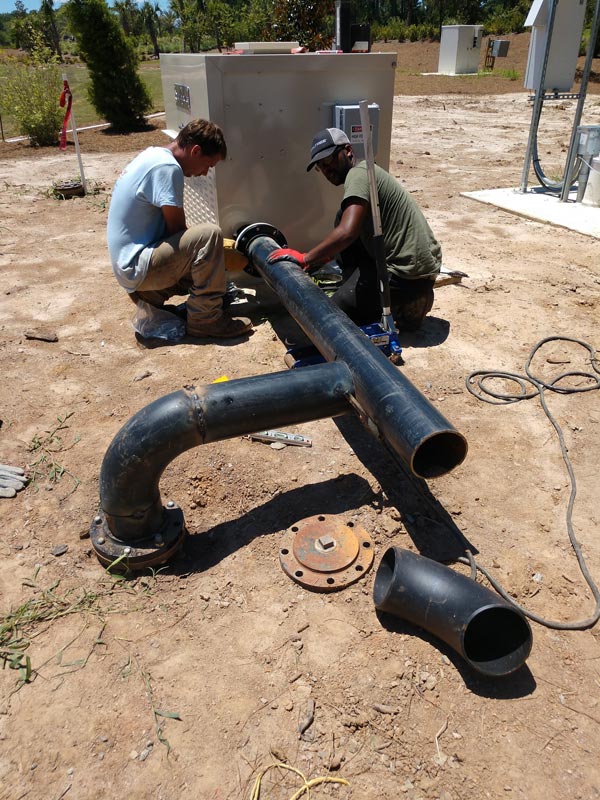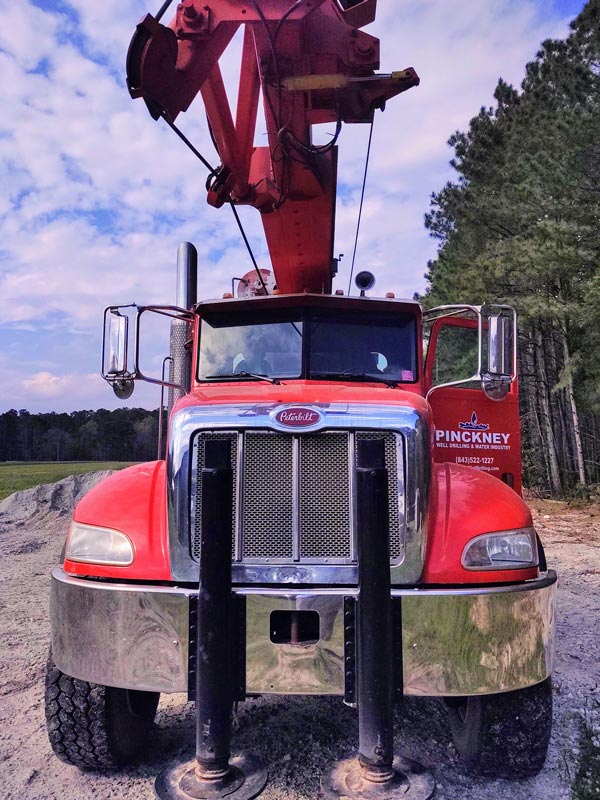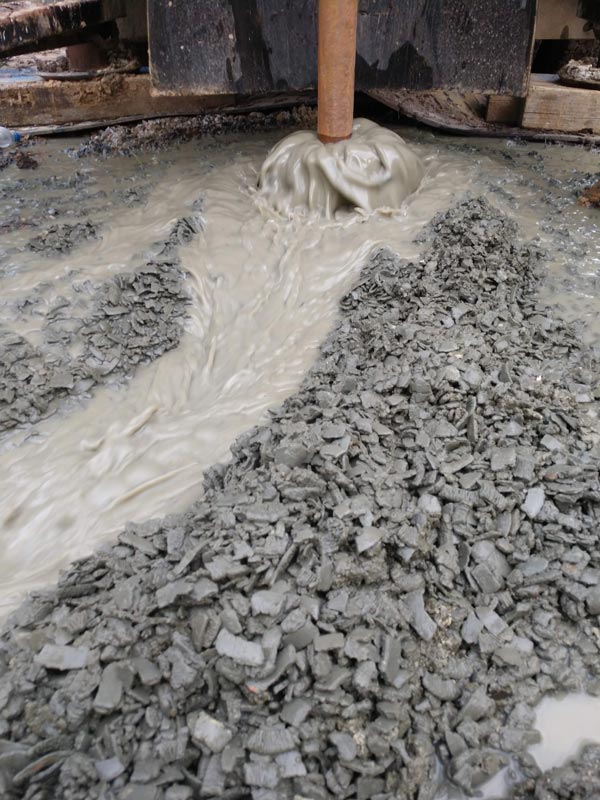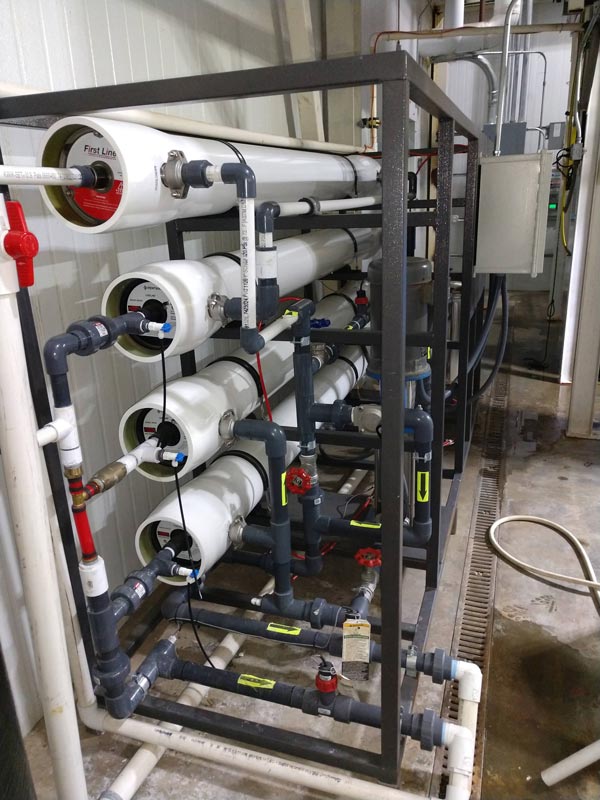 Quality Service Since 1898
well drilling, water filtration & More
Choose Pinckney Well Drilling & Geothermal for Service and Repairs
 Whenever you're looking to have a well drilling project completed in Beaufort, SC, or the surrounding area, there is no better company to call other than Pinkney Well Drilling & Geothermal. We've been trusted to provide quality services to businesses and residents in the southeastern US since 1898. We pride ourselves on always being professional and successfully meeting the well drilling needs of every customer.
Address
123 Ridgecut Rd.
Early Branch, SC 29916