Call the Experts
The Southeast's Geothermal Well Experts
in beaufort & Bluffton, SC
If you're not familiar with the concept of geothermal energy now, just wait. This is becoming one of the most popular alternative energy sources in the United States and around the world. Geothermal wells are one way to harness the earth's power and put it to work for you. Although this is relatively new technology for consumers, Pinckney Well Drilling and Geothermal has years of experience in this field. In fact, we've been installing geothermal wells in Beaufort, Bluffton, Walterboro, Charleston, and surrounding areas for over 20 years.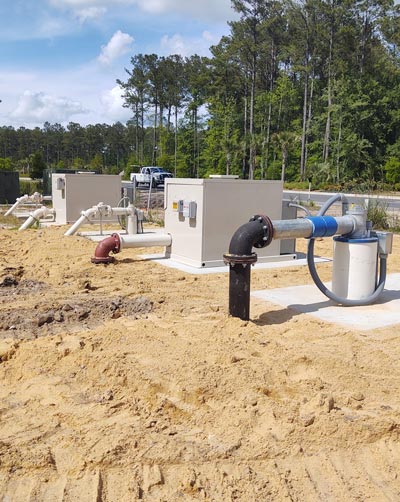 Geothermal Wells for Business
What Are Geothermal Wells?
Pinckney Well Drilling & Geothermal specializes in commercial geothermal well solutions that harness the Earth's renewable energy for heating and cooling systems. Geothermal wells are a sustainable and cost-effective choice for businesses looking to reduce their environmental footprint while maintaining efficient climate control.
Our team of experts excels in designing, drilling, and installing geothermal wells. By tapping into the stable, year-round temperatures beneath the Earth's surface, our geothermal systems provide consistent heating during the winter and cooling during the summer, resulting in substantial energy savings and reduced operational costs. Pinckney Well Drilling & Geothermal is committed to helping businesses adopt environmentally responsible practices, and our commercial geothermal well services are a key component of that mission, offering long-term sustainability and economic benefits for your enterprise.
Geothermal Wells for Homes
At Pinckney Well Drilling & Geothermal, we bring the benefits of geothermal energy to your home through our residential geothermal well services. Geothermal wells provide an eco-friendly, energy-efficient, and sustainable solution for heating and cooling your residential property. Our team of experienced professionals is dedicated to tailoring geothermal systems to suit your specific residential needs.
We tap into the Earth's constant underground temperatures through careful well design and expert drilling to ensure year-round comfort in your home. Residential geothermal systems reduce your carbon footprint and lead to significant cost savings over time, as they require minimal maintenance and have lower operating expenses than traditional heating and cooling methods. By choosing Pinckney Well Drilling & Geothermal for your residential geothermal well needs, you can enjoy a comfortable, environmentally conscious home while benefiting from reduced energy bills and a sustainable future.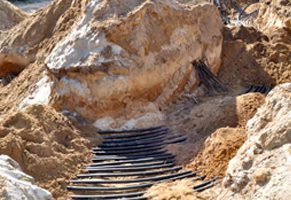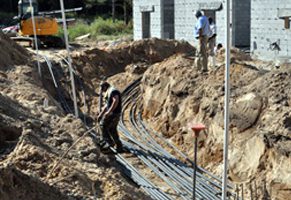 Need More Information?
Call Pinckney Well Drilling and Geothermal today for more information on how geothermal wells can save you money. Headquartered in Beaufort, SC, we serve South Carolina, Georgia, North Carolina, and Florida. We're happy to provide references from our many satisfied customers from throughout the Southeastern US.
Address
123 Ridgecut Rd.
Early Branch, SC 29916