Call the Experts
The Southeast's Geothermal Well Experts
in beaufort & Bluffton, SC
If you're not familiar with the concept of geothermal energy now, just wait. This is becoming one of the most popular alternative energy sources in the United States and around the world. Geothermal wells are one way to harness the earth's power and put it to work for you. Although this is relatively new technology for consumers, Pinckney Well Drilling and Geothermal has years of experience in this field. In fact, we've been installing geothermal wells in Beaufort, Bluffton, Walterboro, Charleston, and surrounding areas for over 20 years.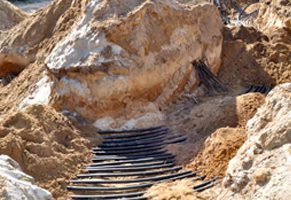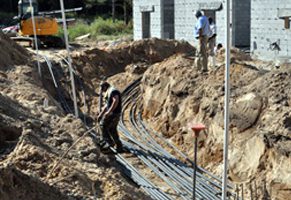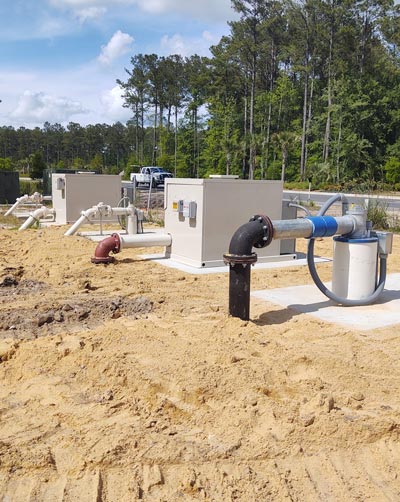 What Are Geothermal Wells?
Geothermal wells are a renewable energy source. They work by tapping into the geothermal energy found beneath the Earth's crust. This form of energy can be used to heat and cool buildings, therefore using much less electricity. Geothermal power is cost effective, reliable, and environmentally friendly.
Emissions from geothermal wells are much lower per energy unit than conventional fossil fuels. As a result, geothermal power has the potential to help mitigate global warming if widely used in place of fossil fuels. On a more practical level, an HVAC system powered by a geothermal well can cut energy use by 20 to 40 percent and pay for itself in just a few years.
Pinckney Well Drilling and Geothermal has been IGSHPA certified since 1993. IGSHPA, the International Ground Source Heat Pump Association, was established in 1987 to further the development of ground source heat pump technology at the local, state, national, and international levels. Our entire staff has been trained and certified for any and all geothermal installations. They'll come to your home or business and make recommendations that are personalized for your situation.
Need More Information?
Call Pinckney Well Drilling and Geothermal today for more information on how geothermal wells can save you money. Headquartered in Beaufort, SC, we serve South Carolina, Georgia, North Carolina, and Florida. We're happy to provide references from our many satisfied customers from throughout the Southeastern US.
Address
123 Ridgecut Rd.
Early Branch, SC 29916